# Tune In The Audio Stream
# First, turn off the default game audio.
Press "ESC" on your keyboard to open game menu and click "Options..."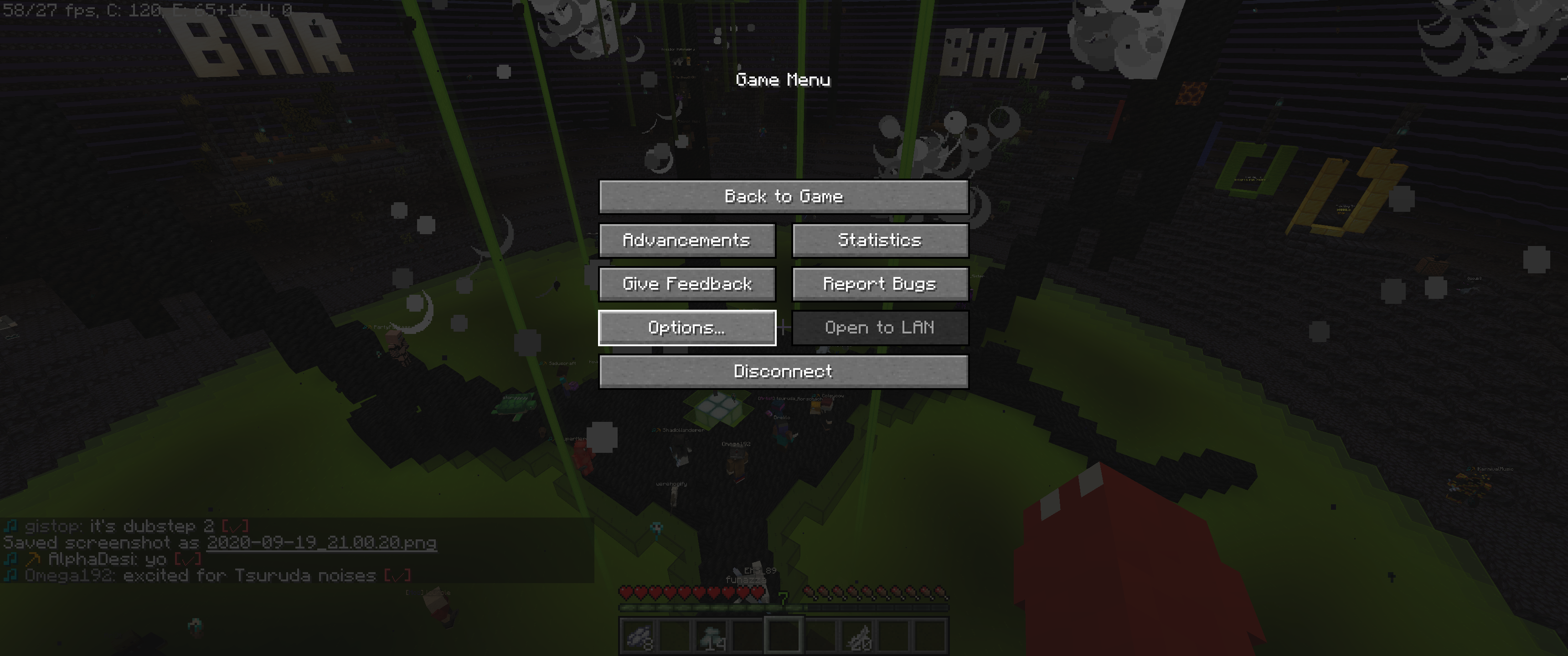 Click "Music & Sounds..."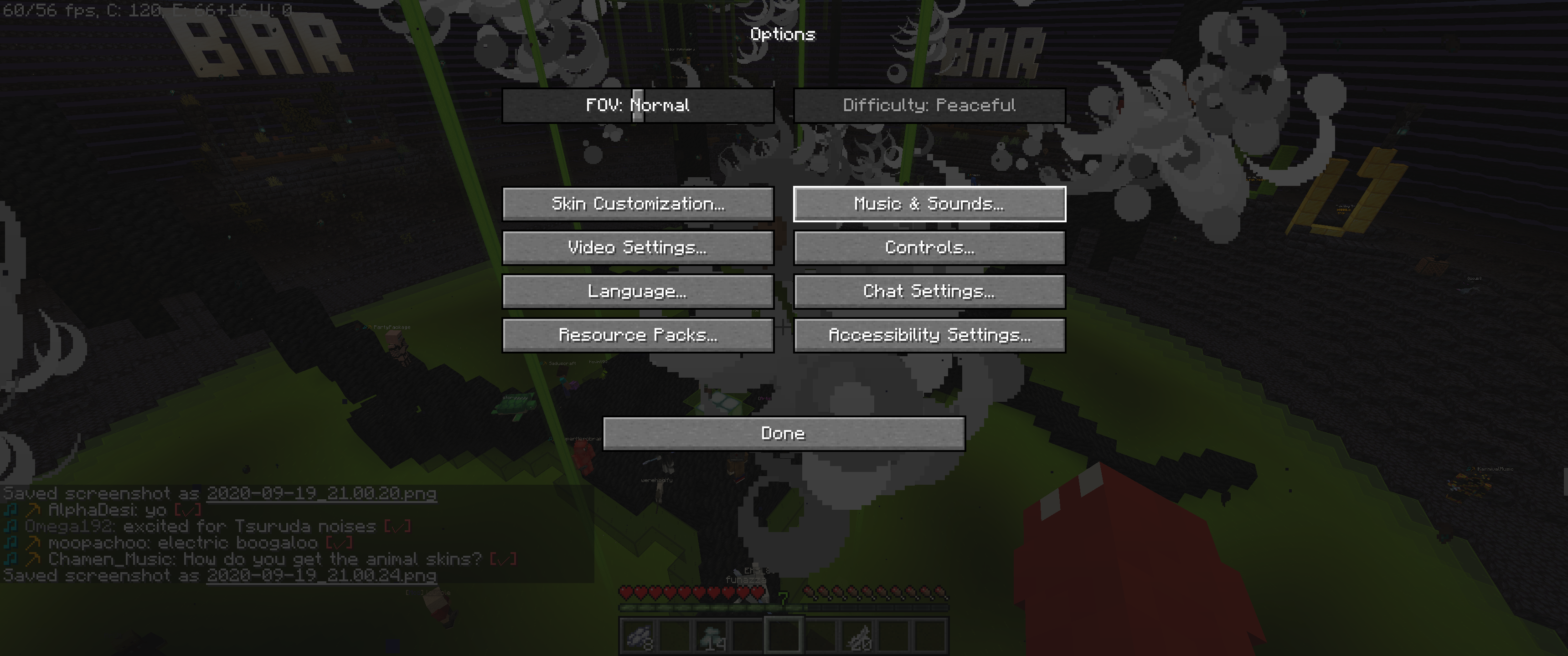 Drag the first bar "Master Volume" all the way left to "OFF".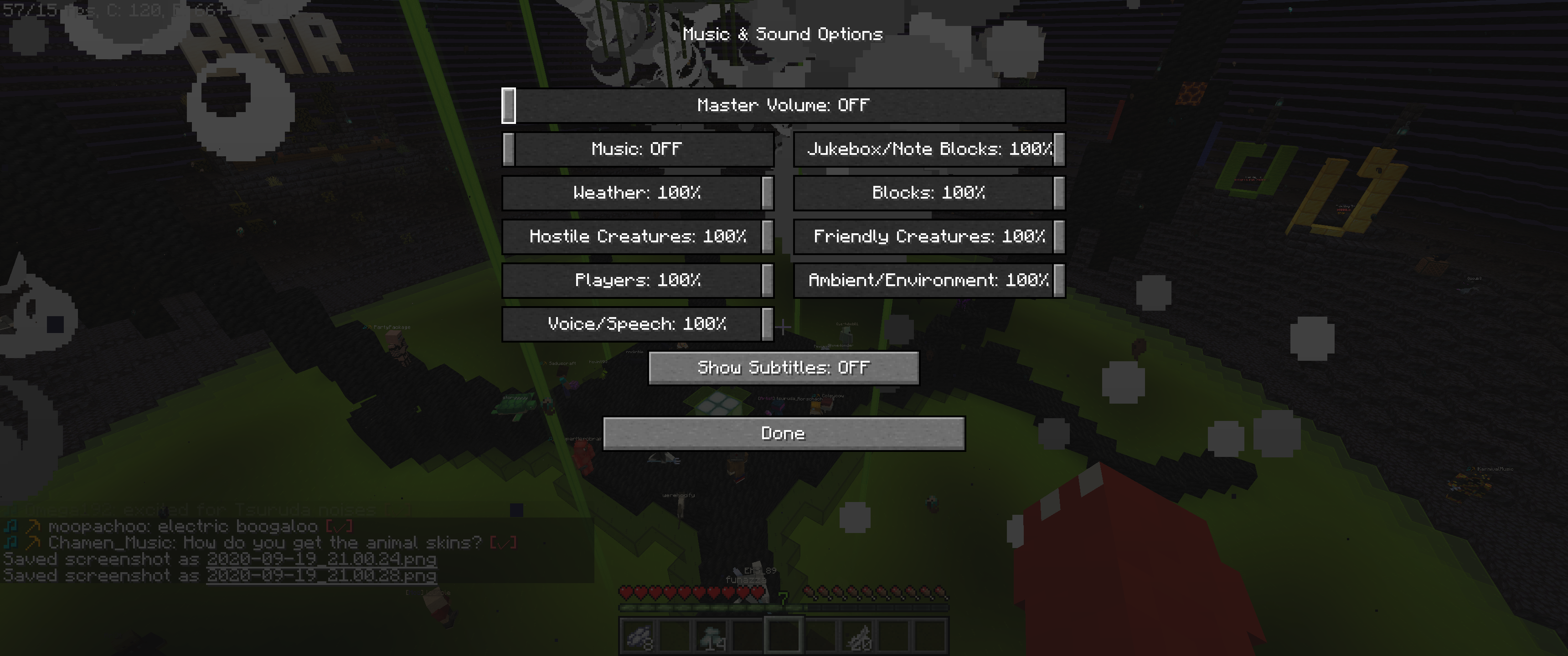 # Then, connect to the music streaming.
By press 1 ~ 0 number row on your keyboard to Select and hold the Jukebox "Audio Stream Link" in you hand.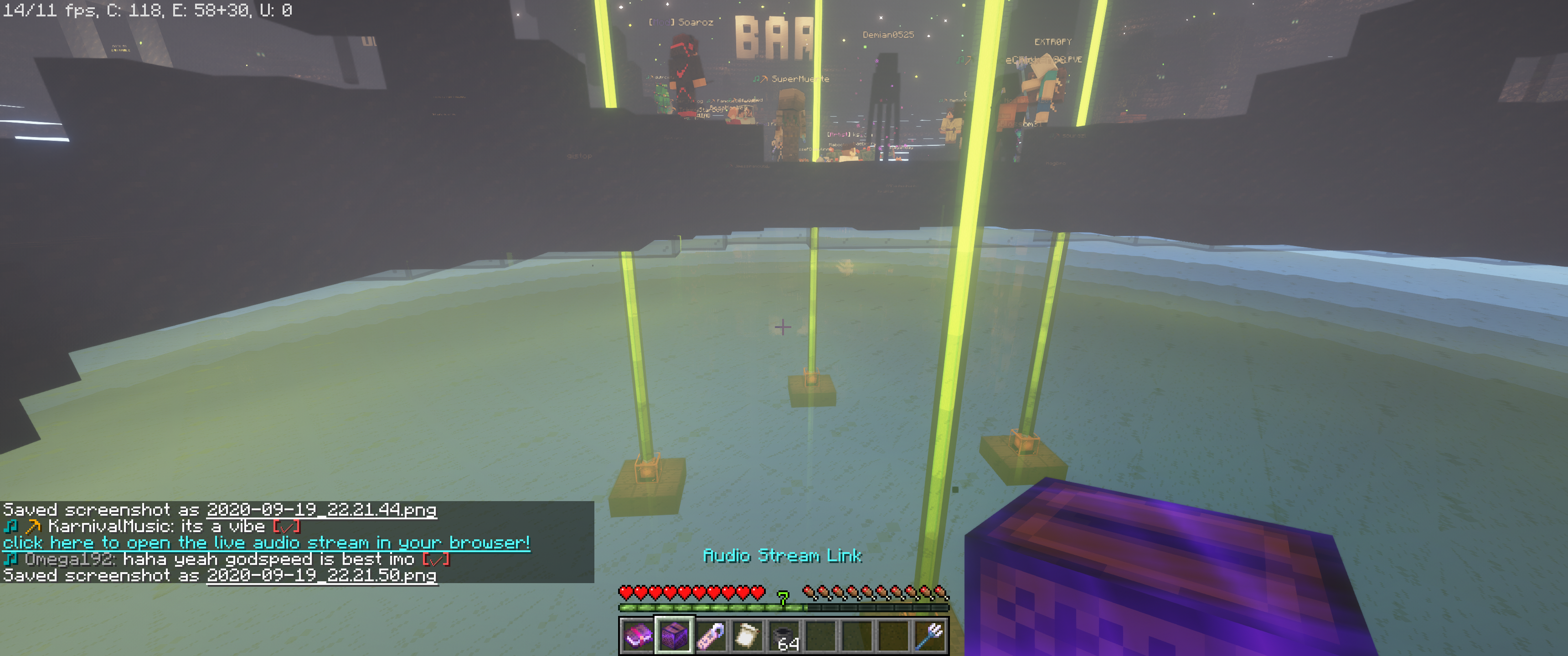 Right click mouse when holding the jukebox, then press "T" on your keyboard to open chat box. It also release your mouse cursor from the first person view.

Click the "click here to open the live audio stream in your browser!" in the chat box. It will open the private audio link in your default web browser. If you did not hear the audio due unsupported browser like Mac Safari, try to copy paste the link to Google Chrome. (even IE worked fine...)